Stretch film rewinder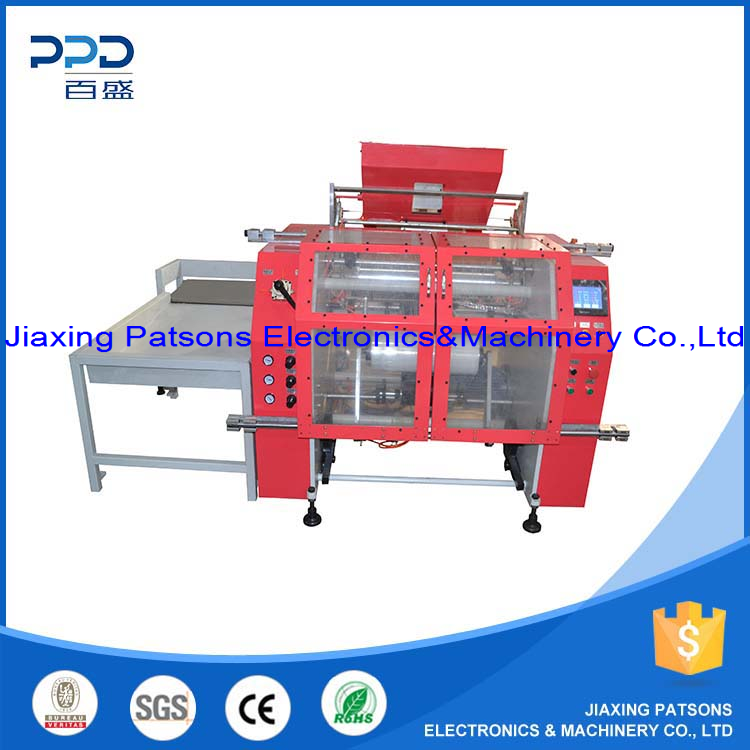 Share to:
S
e
n
d
E
-
M
a
i
l
Europe standard high speed stretch film rewinder machine
PPD-HARW500CE
Europe standard high speed stretch film rewinder machine is our hot selling model in Europe Union,and North Amercia market.
It is with Europe safety requirment standard.
It is with high speed design at 1500m/minute max.
According to CE requirement,and ROHS requirement,The machine is designed with safety door for barrier cover system to protect the jumbo roll if any case fall down.It is also a sound reduction cover to reduce the noise during the jumbo roll unwinding,and the end roll is rewinding.
Machine is completed build with PLC smart Hub chip to co-work with the LCD touch screen,it makes the operation in very simple and easy. non-skilled operator can work with the machine.
Machine is ideal for rewind the mother roll of industrial stretch wrap,pallet stretch wrap,hamd stretch wrap,machine stretch wrap etc.it is also ideal for rewinding PE food stretch wrap,and PVC food cling film.
Main parameters:
Material type:PE strtech film/PVC cling film
Master reel width:max 500mm
Master reel OD:500mm option
Master reel ID:3inch
Finished roll width:max 520mm
Finished roll ID:1/1.5/2/3inch
Finished roll OD:180mm
Design speed:1500m/min
Total power:4kw
Volt:220/240/380/415/450v
Air need:0.3Mpa
Note:the different specs are accepted for a customized machine.
Video Presentation:

rame width="560" height="315" src="/skin/default/image/nopic.gif" frameborder="0"> rame>
Europe standard high speed stretch film rewinder machine
,
CE stretch film rewinding machine
,
high speed rewinder
,